Loadpoint – Load Cell Fault Detection Board
Loadpoint is designed to be used for a quick diagnostics of weighing equipment failure: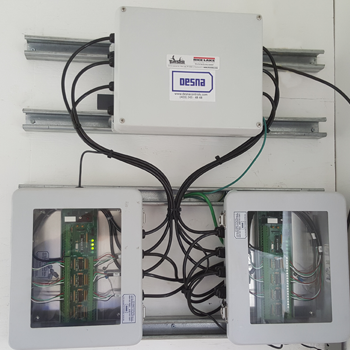 Desna's Installation at Penridge Feeders
Quick diagnostics of weighing equipment failure
Eliminates time consuming troubleshooting
Reduces on-site technician time
Cost effective – accurate information for technician service call
Eliminates extra trips for part sourcing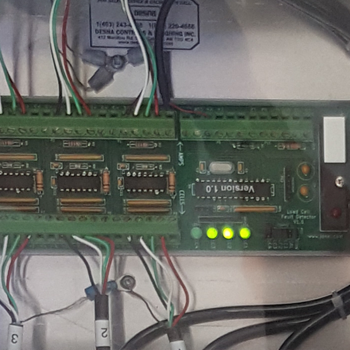 Desna's Installation at Penridge Feeders – Detail
Hydronix Moisture Probes
The Hydro-Probe uses the digital microwave moisture measurement technique. It has integral signal processing which provides a linear output (both digital and analogue) and it can easily be connected to any control system. Typical applications include sand, cement, concrete, asphalt and aggregates. For organic materials the Hydro-Probe XT is recommended.
Manufacturer Brochure - Model HP04 ⇒
Manufacturer Hydro-Com Software Manual ⇒
Manufacturer Sleeve Installation Manual ⇒
"Water, Water Everywhere..." - Article ⇒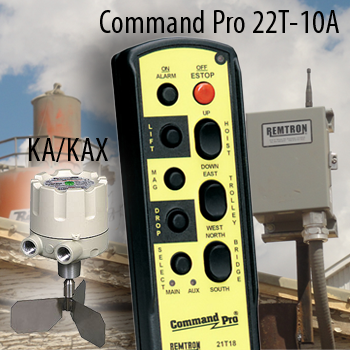 Remtron Stacker Control
A loader operator remote control which controls bin selection, the stacker conveyor feeding the bins and the hopper vibrator.
Product level (high / low) and stacker spout position is indicated on a "light board" via a signal from Monitor Technologies KA / KAX rotary level indicators which the operator can see well, even from a distance.
This is of tremendous benefit to the plant operator as the levels do not need to be checked visually.
Desna Installation: KCG – Kindersley, SK
Manufacturer Details ⇒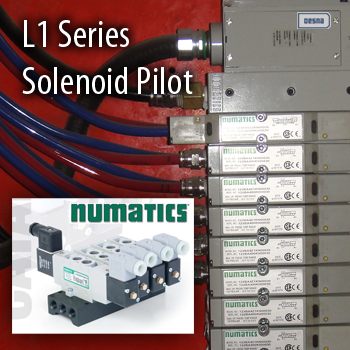 Numatics Pneumatics and Motion Controls Products
Solenoid pilot or air pilot actuated valves from Numatics are installed by Desna, i.e. pneumatics manifold at Unattended Truck Scale Kiosk, Kindersley, Saskatchewan.
Desna Installation: KCG – Kindersley, SK
Manufacturer Details L1 Series Valves ⇒